Fantastic Customer Support
Each customer is treated with dignity and respect. We ensure that our service is custom tailored to the customers individual knowledge and level. Our goal is to provide only the best in customer service.
Our business is in our blood
Unlike other IT Service providers, we live and breathe our business. With a long history of supporting small and medium size business, our customers agree, Nerotech Solutions is the key!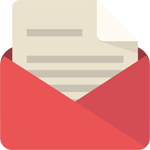 Feedback First and Foremost
After every customer service interaction, we request feedback from our customers so that we can learn where our processes may improve. The owner reads every comment and ensures that all feedback is acted upon.
Proven track record
We've gained a reputation as a reliable and honest company with most of our customers coming from referrals.